See how Alexa's skills helped Solar Austin on a Visual Brand Guide project.

Solar Austin's mission is to accelerate the transition to clean, renewable energy in Central Texas and to expand access to the benefits of solar to everyone to mitigate climate change, create a healthy community and support a strong local economy.
What did Beryl need?
Solar Austin is run by a board of directors and our "feet on the ground" have been a rotation of volunteers who help with organization communications. That means that Solar Austin's branding has changed slightly with each change of hands, resulting in a lot of inconsistencies. This would help us greatly create a baseline to emulate.
Matched On
Jun 4, 2020
Saved
$4212
Have professionals like Alexa help you on a Visual Brand Guide project
Post this project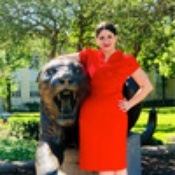 Volunteer
A Digital Media Strategist with experience in leading teams in creating and calculating the cost for digital marketing strategies. These digital marketing strategies include print production, video production, and package design. I also have experience in making presentations.
What did Alexa have to offer?
I'm passionate about renewable resources! In fact, I have a solar panel on top of my van so I can charge up my electronics in my van. I would love to get the opportunity to get involved in a organization that helps with that type of cause. I've also been through Austin myself and think it's the perfect place to start and organization like this. As a Digital Media Strategist, I have experience in not only making brand guidelines, but also applying it to packages and other media. My knowledge in print and digital media will be helpful for your brand. My job is to offer my clients a brand guideline that is clear but allows room for creativity.
This engagement is sponsored by